Tutoring Program Gives Young Mother a Second Chance
Sometimes, It Is All About The Person You Know!
Last year, when we started the Tutoring Program « Ça Fait Du Bien / It Makes Good, » we knew that it was a life-changing idea. Our ultimate goal was to help as many girls as possible to pass the high school entrance exam and have a shot at a better future. Little did we anticipate how important the program would become.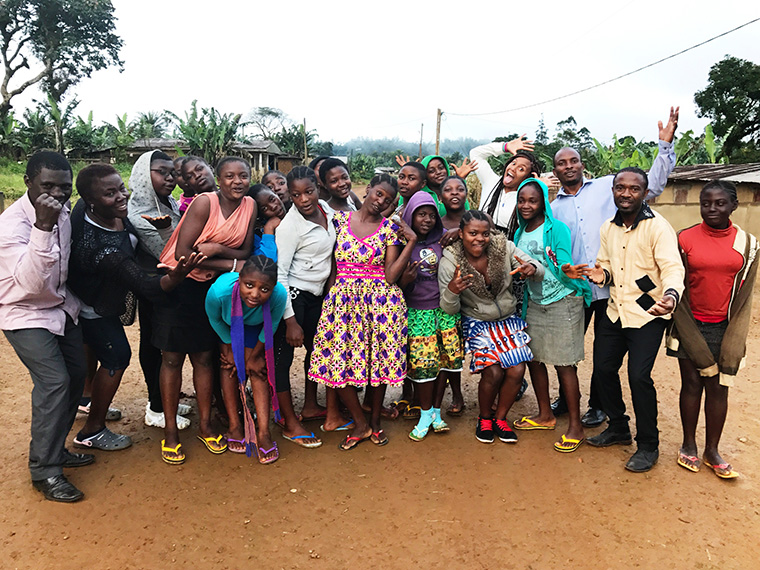 Happy to be back in class!
Reintroducing the Tutoring Program
I was in Cameroon during the third week of August 2017 to reintroduce the program to current and new students for the academic school year 2017-2018. Most of the returning students and many new girls were present. In addition, both the teachers and ZOMA's Chief Operating Officer answered the call. Most importantly, our own Webmaster attended the sessions. She had traveled from Canada to capture the special moments that only expert eyes can see.
We began the program with three warm-up sessions. On the first day, we welcomed returning and new girls. An unusual new student appeared on the second day. She showed up with a four-month-old baby. Initially, I thought she was babysitting her sister. She turned out to be a young mother who decided that nothing was going to stop her, not even her baby, from joining the program.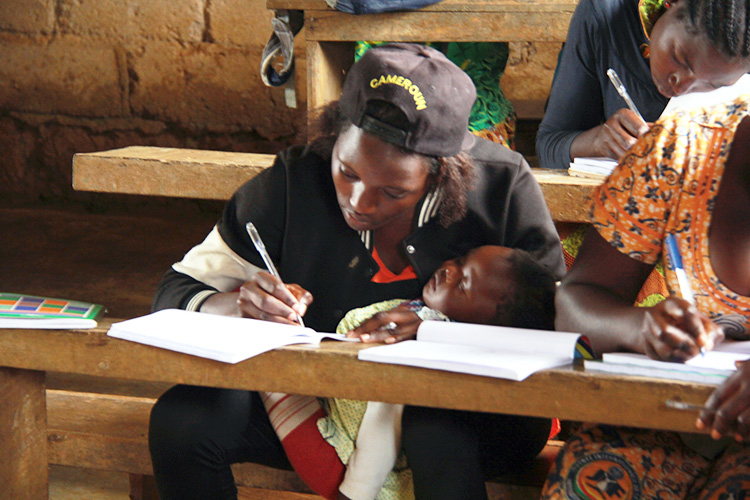 A Young Mother's Second Chance
Sometimes it is really about whom you know or the person to whom you are connected. Raissa, the student-mother, was a former classmate of the girls who attended the program last year. While she was expecting her baby, they took turns to update her regularly on the program. She said « My former classmates reported to me very often the great impact the program had on their learning. They told me that they credited their progress to the program's peer-to-peer learning style. Best of all, they reported how wonderful, attentive and nice teachers in the program were. This positive feedback prompted me to decide to return to school this academic year and join the program. »
This success story is a little victory among all others that AUMAZO, INC. credits to your support and your generous donations. Raissa is getting a second chance in life because of your kindness that is not just a drop in the bucket, but the bucket itself.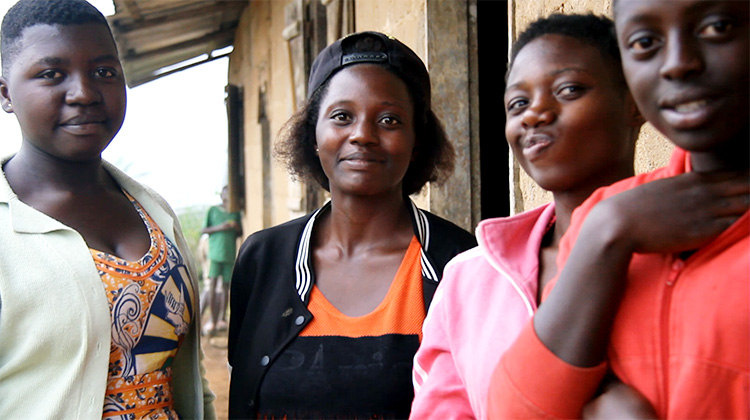 Meet Raissa, 22
Shaping Meaningful Futures
Your big-hearted gift will continue to support the « Ça Fait Du Bien / It Makes Good » tutoring program that will provide Raissa and her classmates with a once in a lifetime opportunity to get an education and build a stable future. Raissa, now a new eighth grade student, added, « This program is awesome and my hope of fulfilling my dream of becoming a journalist is within reach now. Since I joined on August 27, 2017, everything has been going well for me. I understand Math, English and French concepts much better. I believe that I will make up for my life and shape a meaningful future for my daughter.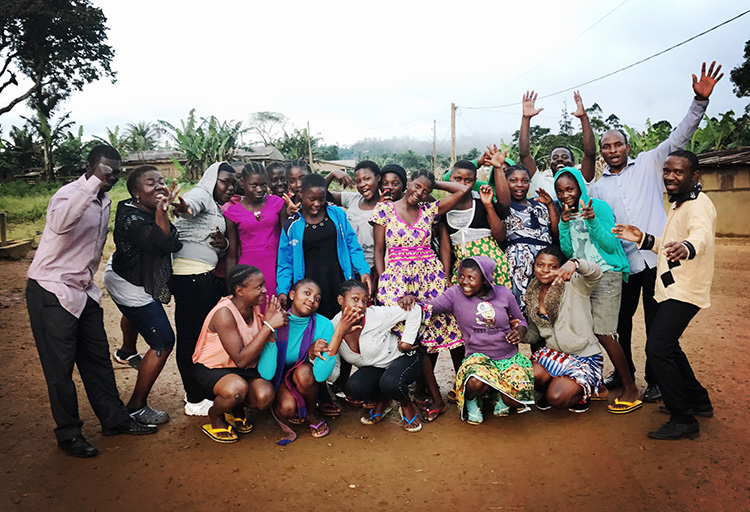 Fun is integral to learning
Keep Your Support Alive
Your continued support and your honorable gifts will continue to bring better opportunities and greater hope to more girls as it is doing for Raissa. Moreover, if you give today, from 9:00am – 11:59pm EDT, more of your donation will come directly to us to support our work, because on October 1st GlobalGiving reduced its fees associated with funds raised on this platform to five percent.
Again, thank you for helping make a difference!