Buzzing With Excitement Over Our Tutoring Program
In the last report, we shared feedback about the tutoring program with you. We told you how excited the girls were about the program. The Program Coordinator reported that the girls in the program were disappointed when the teachers ended the class after giving them an additional thirty minutes beyond the scheduled two hours.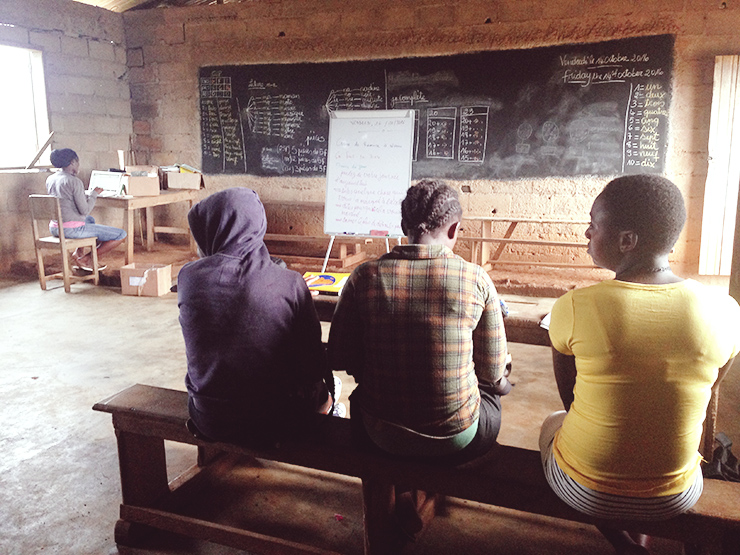 Positive Early Results
It has been sixty days since we launched the tutoring program « Ça Fait Du Bien/It Makes Good, » and things are looking up for Aumazo. Yesterday morning, we talked to the girls in our tutoring program and felt their enthusiasm, engagement and excitement for the program. Despite our technical difficulties to maintain consistent contact throughout, their testimonies more than made up for the difficulties we faced. Novice, one of the program participants, said that her grades in French increased from 2/20 last year to 9/20 today, a 35% increase. Maurelle, another participant, also stated that she ended the previous school year with 9/20 in English. A few days ago, she scored 20/20 on her first English test. That is a 55% increase from roughly a month of tutoring. These girls emanated such spirit and momentum that compelled us to look at the future of Aumazo through their eyes.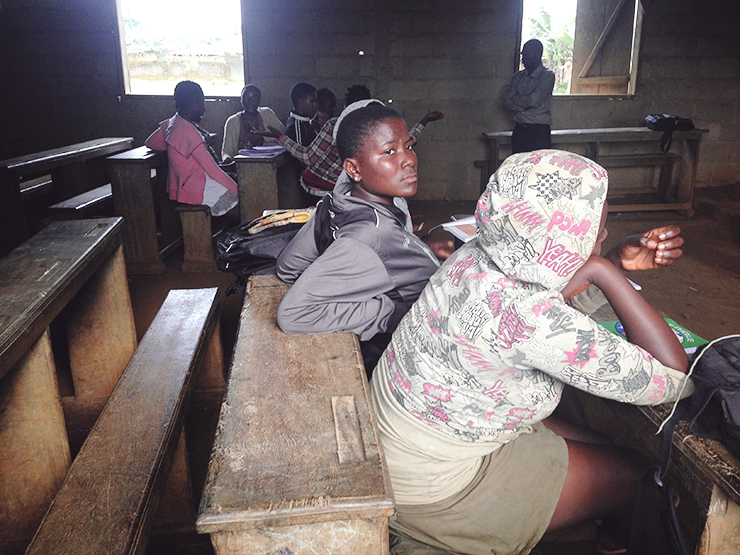 Creating a Buzz
You have played a very important role in this exciting moment in Aumazo's life cycle. We have been in this together. You did not waver, you did not falter, and you did not fail Aumazo through it all. A lesson so amazing that AUMAZO, INC is buzzing with excitement. On a related note, the experts at the University of Maryland's Dingman Center for Entrepreneurship at the Robert H. Smith School of Business have just elevated the Aumazo position, to the point that the Washington Post has mentioned us.
Read the Washington Post article about Aumazo >
We thank you for standing by us and for holding Aumazo in great esteem. The entire buzz has helped Aumazo, as we gained 22 Twitter followers since the article's publication on October 12th. We are confident that the tutoring program « Ça Fait Du Bien/It Makes Good » will thrive and enable 7th and 8th grade girls in Bankondji village to develop their academic skills such as reading comprehension or math and take their skills to pass their entrance exams required to enroll in Cameroonian high schools.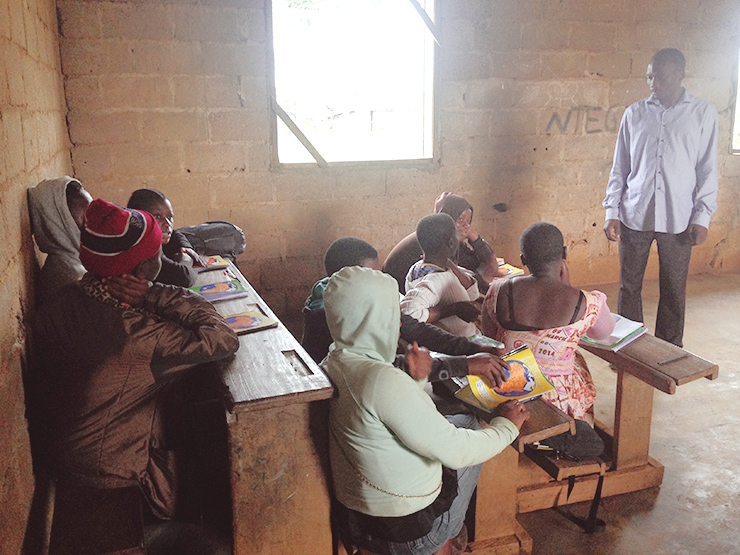 Growing Participation
In our last report, we informed you that your gift through GlobalGiving is already having a positive impact on 33 girls in Bankondji Cameroon. We also indicated that many parents were planning to repatriate their girls back to the village. Today, we are confirming that through the tutoring program « Ça Fait Du Bien/It Makes Good » 34 girls are thus far enjoying the fruits of your labor and kindness.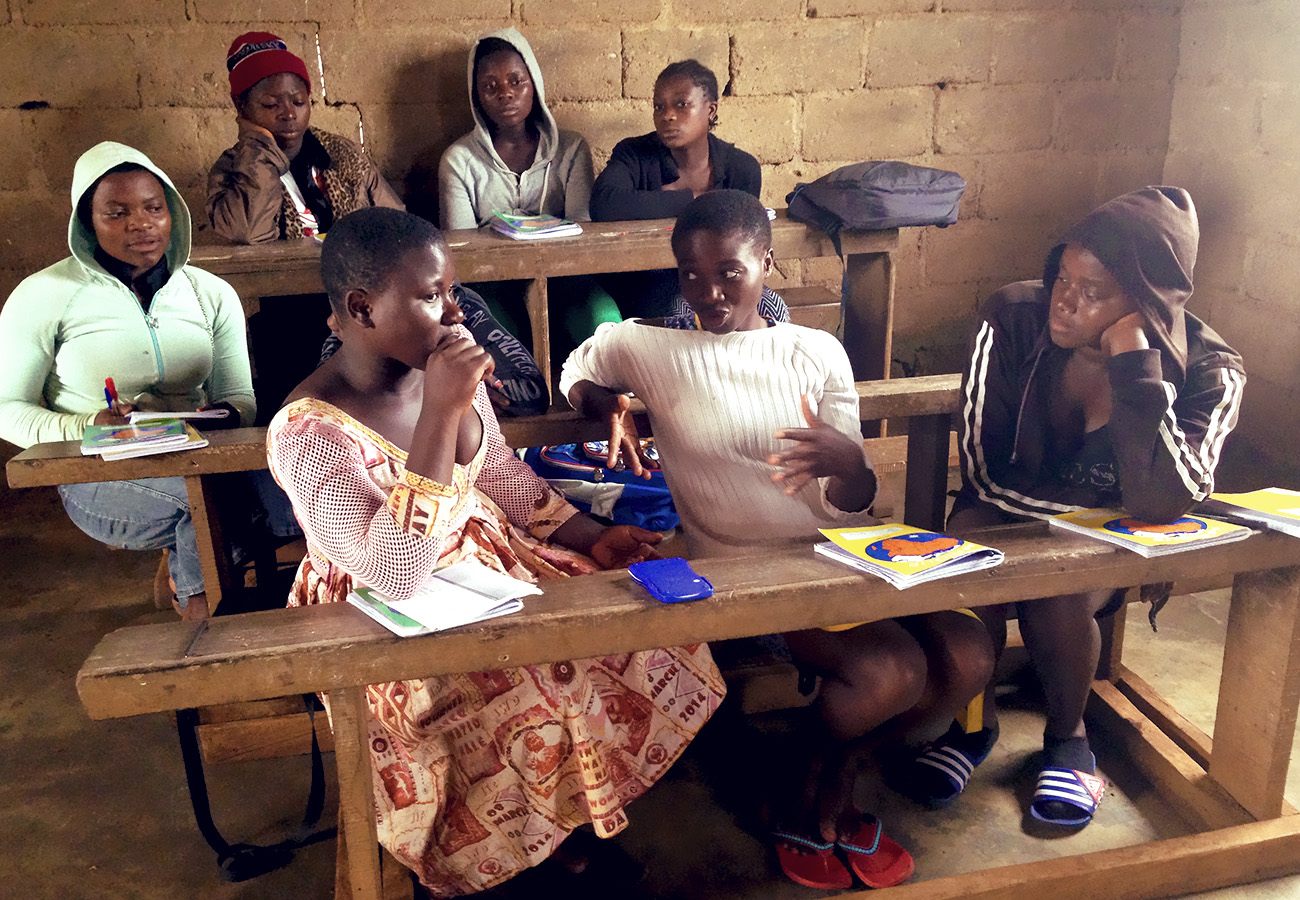 Your Support is Valuable
We cannot express enough of our gratitude to you for your contribution to all the wonderful news we are receiving at Aumazo. Last year, we built the « road » to the new High School site. Working together, we made the Tutoring Program a reality. We want you to know that your lasting support is valuable to help Aumazo continue to climb higher up on the ladder of success.
We thank you for all that you have done to strengthen our cause.
Sincerely,
~ Jacqueline Audigé and the Board