The Barrie School & Aumazo Fundraising Gala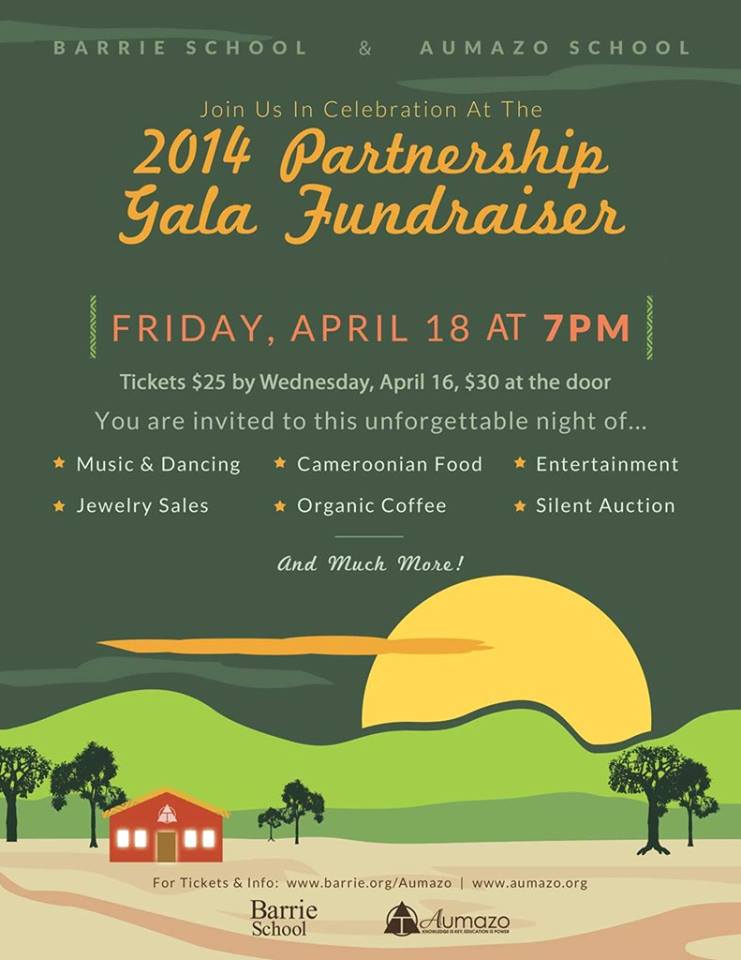 2014 Partnership Gala Fundraiser
We Invite You To Come Celebrate With Us
Aumazo is partnering up with the Barrie School in Silver Spring, Maryland, to organize a fun-filled and elegant Gala Fundraiser, the proceeds of which will go to building the Aumazo schools in Cameroon.
Event Details
Date: Friday, April 18th, 2014 at 7PM
Time: 7PM
Ticket Price: $25 before April 16 | $30 at the door
What To Expect: Upbeat Music | Dancing | Jewelry Sale | Cameroonian Food | Entertainment | Organic Coffee | Silent Auction | And Much More
For tickets, directions and more details:
We hope to see you Friday!
If you will not be able to make it to the event, you can still show your support by Donating Now to Aumazo. Thank you.