My jaw dropped this morning when I thought "AUMAZO, INC. is turning ten this Sunday May 24, 2015." Ten years? What, ten years really? Yes! And it is a milestone worth celebrating.
On behalf of the Board and myself, I wish to express our sincere appreciation to your loyal patronage over these 10 years. You helped us weather the recession and together we have seen big changes happen that are still recent enough to be relevant for today.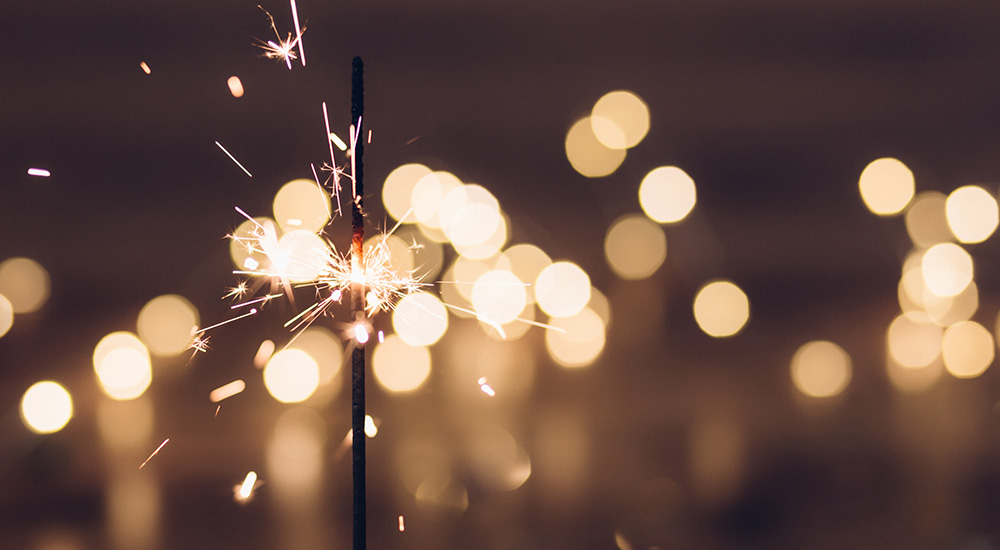 Our Mission Is On Track
Since its founding on May 24, 2005, Aumazo has been committed to empowering girls with a high school education in rural communities in Cameroon by building a better school infrastructure. Our objective to build a community-based high school that will become self-sustaining has been the center of our focus throughout the years. And our commitment to the long-term success of Aumazo, led us to transform our educational program to a development program.
ZOMA & Supportive Enterprises
Our innovative approach resulted in establishing the ZOMA Blockyard and Construction Business in 2013. This enterprise is already gaining some traction. The machine that we acquired in 2010 produces 1,500 interlocking dry stacked, soil-cement environmentally friendly blocks daily. We use the machine to produce and sell blocks as well as build houses. We anticipate that there will be sufficient funds from the ZOMA Construction Business and our micro-enterprise activities such as agri-business and ecommerce to meet the operating expenses once the school opens its doors.
Our First School's Progression
The first phase of construction — the foundations of the boarding school — was completed in late 2007. In 2011, a group of six faculty members and students at Mount St. Mary University visited the school construction site in Cameroon.
They met with the village chief and community members and reported that it was an eye-opener and a life-changing experience to all of them. These supporters are still raising awareness and funds to support Aumazo at the University.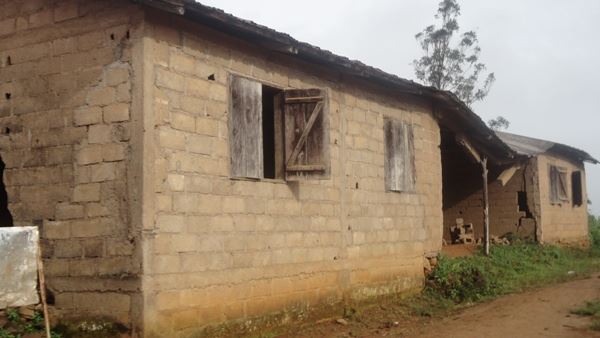 This is where we started.
In 2012, we completed the library/study building and built concrete slab floors for the entire school building. In 2013, we also benefited from a continued Pro Bono Consulting Service at George Washington University. In 2014 and in collaboration with the RM Sovich Architecture firm based in Baltimore, Maryland, we worked on the new school design that is relevant to the rural environment. The same year, we established an ongoing working partnership with the Barrie School in Silver Spring.
Grants & Fundraising
Recently, we also introduced a grant request to the Orange Foundation and are awaiting response. In the meantime however, we raised enough funds that will allow us to build the muddy track that goes from the main Bankondji village road to the school site. Weather permitting, we expect to complete building the road in mid-July 2015 for continual access to the school site during the rainy season.
Drinking Water
Finally, our next step is to raise funds to bring safe drinking water to the school site. If we do, we could temporarily use the existing building to welcome our first students next year while awaiting the completion of the whole boarding school.
An Optimistic Future
I am confident that the next ten years will be better than the last. Setting achievable goals, our hard work and your undeniable support are a stepping-stone to ultimate success.