Aumazo Winter Wonder Raffle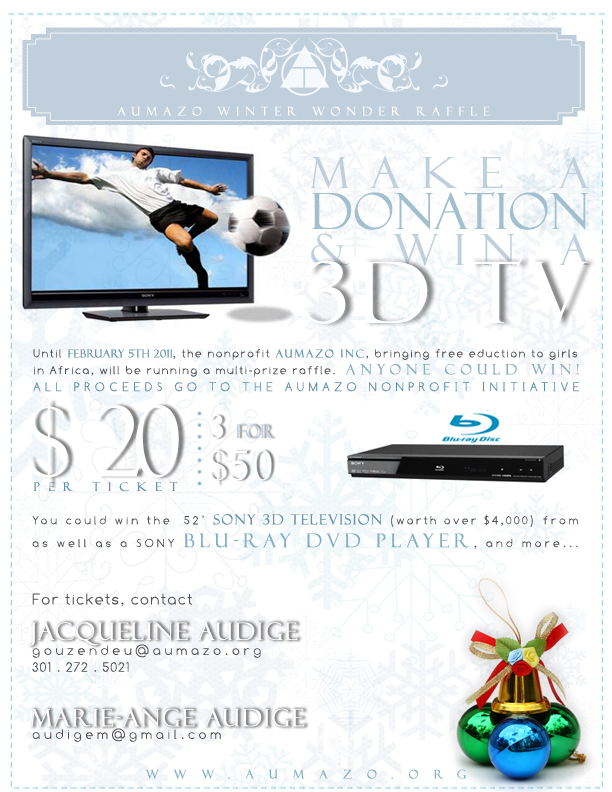 Want a chance to help others AND get a little something in return? This Winter, Aumazo Inc. is hosting a raffle to raise money for the cause so that we can continue building the all-girl boarding school in Cameroon!
First Prize receives a brand new SONY Bravia 52 inch 3D TV with glasses!
Second Prize receives a brand new SONY Blu Ray DVD player!
Third Prize receives a $100 Visa Gift Card!
Either contact one of our representatives mentioned int he flyer, or buy your ticket here online!
$20 per ticket
$50 for 3 tickets
$100 for 5 tickets
How To Enter The Raffle
Determine the number of TICKETS you would like to collect.
Enter the corresponding total dollar amount in the Google Checkout's text box (or contact us to purchase tickets).
Click on 'Donate' and proceed with the donation.
You will receive a confirmation email in the next 24 hours, specifying the number of tickets you will receive by mail and when.