Results: Aumazo Winter Wonder Raffle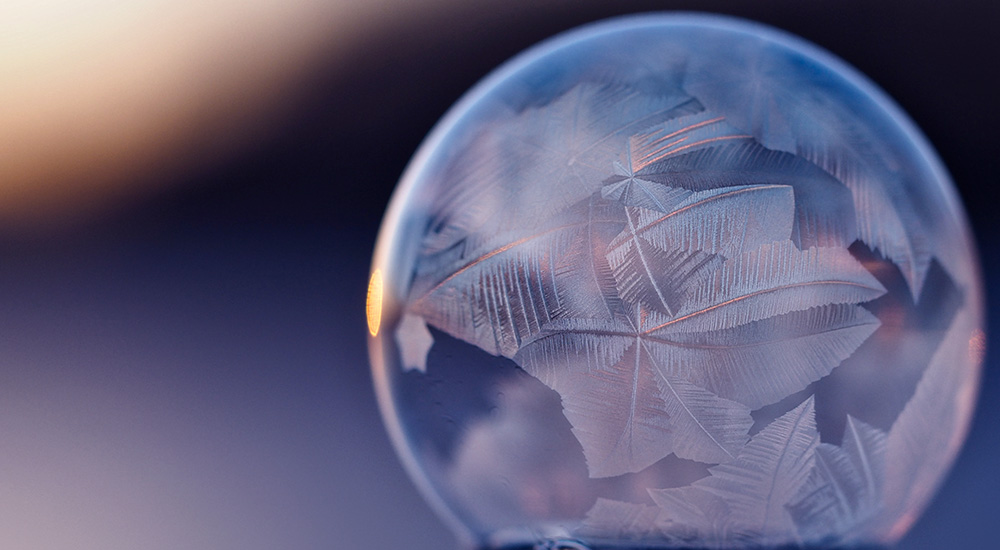 Aumazo Inc.'s first ever Winter Wonder Raffle was surprisingly a success! Things started off rocky and due to last-minute planning we did not anticipate positive results; however, thanks to certain dedicated individuals who hustled and strove to sell tickets, the outcome was great!
All three raffle winners wished to keep their identities anonymous for security purposes, but here is what they won:
First Prize received a brand new SONY Bravia 52 inch 3D TV with glasses!
Second Prize received a brand new SONY Blu Ray DVD player!
Third Prize received a $100 Visa Gift Card!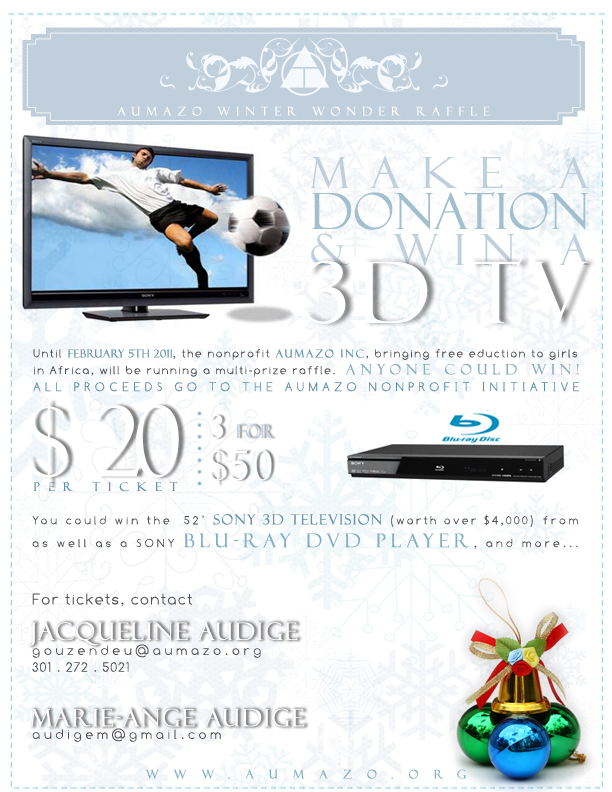 Amazing Generosity
Although they wish to remain anonymous, the First and Third Prize winners donated their winnings back to Aumazo to support the cause! From the deepest reaches of our hearts, we thank you for your selflessness and charitability!
"The raffle in my opinion was very successful despite my lack of skills in the field and given the length of time and the knowledge we had at the time," admits Jacqueline Audigé, founder and CEO of Aumazo Inc. "Overall we sold 105 tickets and generated $2,010 from a gift we received free of charge." As for the re-donation of the first and third prizes, Aumazo will sell those items and invest the money back into the Aumazo project.
When asked what she plans on doing differently for next year's potential raffle, Jacqueline stated that the price of the raffle tickets were right, but the timing and plan of action were unrealistic and too optimistic given the time, strategy, and manpower at hand; "[…] during the holiday season, people are very busy with things that are familiar to them. Also, money is tight and people were careful with their giving and spending."
"In the future we need to recruit more volunteers ahead of time and train them to conduct the task successfully." Aumazo had its first test-run at raffling, and has now gained enough experience to move forward on the learning curve and set up a bigger and better raffle with hotter items, and hopefully higher returns to fuel the project's future.
Thank you to all of those who purchased raffle tickets, and all of those who donated without getting a raffle ticket. Your support is immensely appreciated and we will keep you informed about how far your dollar stretched in Cameroon.