The Deputy Mayor's Change of Heart
You Make Magic Happen.
Starting Monday April 3rd at 9:00 am EDT until Friday April 7th at 11:59pm, GlobalGiving is giving us a fundraising opportunity that's full of surprises. GlobalGiving will be matching donations up to $50 at 50%. There's $50,000 in matching funds up for grabs until funds run out.
That's not all. On April 7 th, there will be $3,000 in bonus prizes up for grabs if Aumazo raises $3,000 from 30 unique donors and makes the cut for the top five fundraising projects. And if the recurring donations remain active for three months. there will be a 200% match for new recurring donations during this week.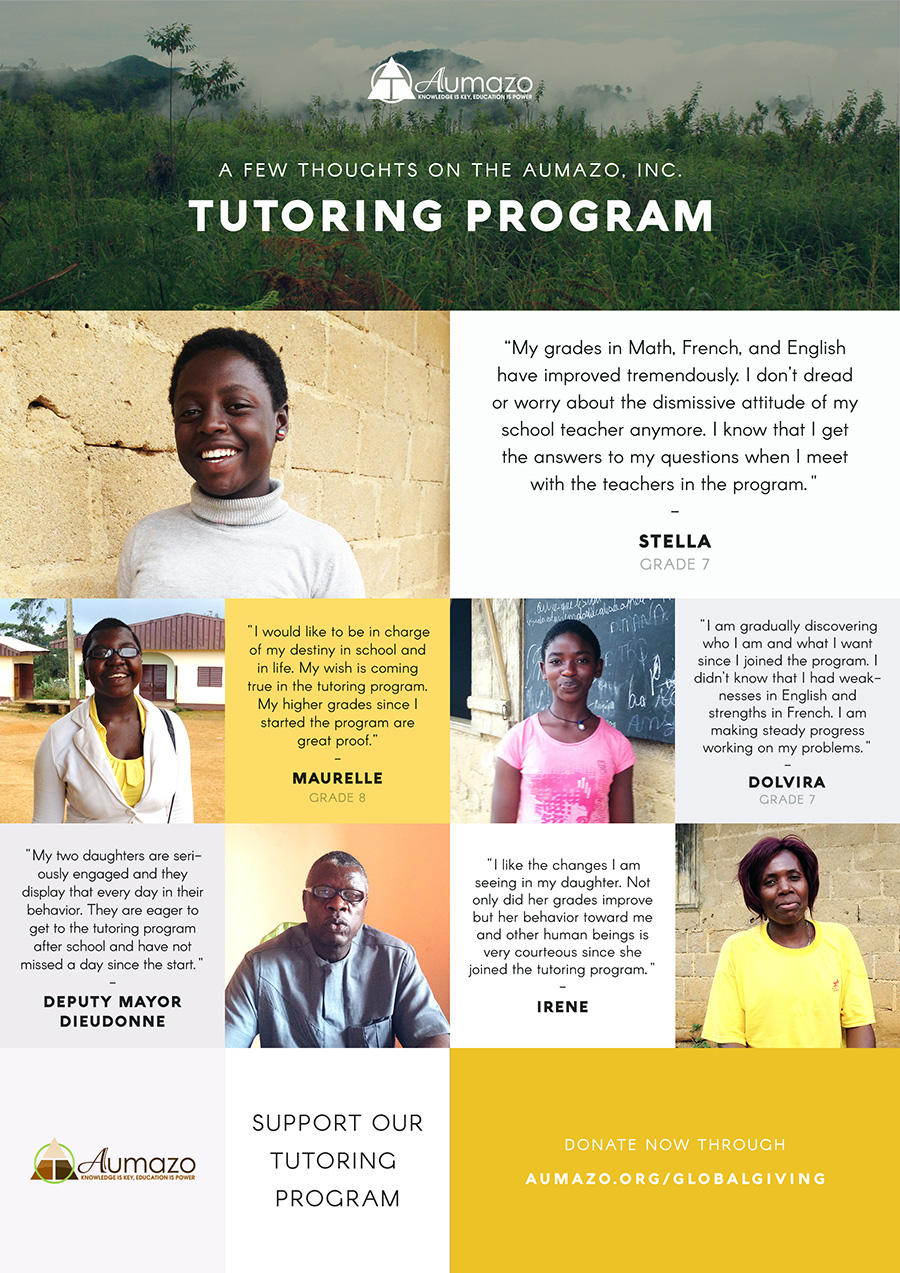 The Deputy Mayor & The Tutoring Program
Your generosity will continue to support the tutoring program "Ça Fait Du Bien / It Makes Good." and insure a stable future for the 31 girls currently participating. Little by little, you are making magic happen in the lives of these girls. Their families and the rest of the village are taking notice.
Last January, during my visit to Bankondji village, I had a very contentious but civil debate with a group of parents about how we were treating the girls. The Deputy Mayor was one of the parents there, and he had a lot to say. He reproached us for allowing the girls to be insubordinate to their teachers. He despised what he saw as an arrogant and disrespectful attitude. He said that we were forming a coalition of delinquent girls and advocated corporal punishment over our soft and respectful treatment.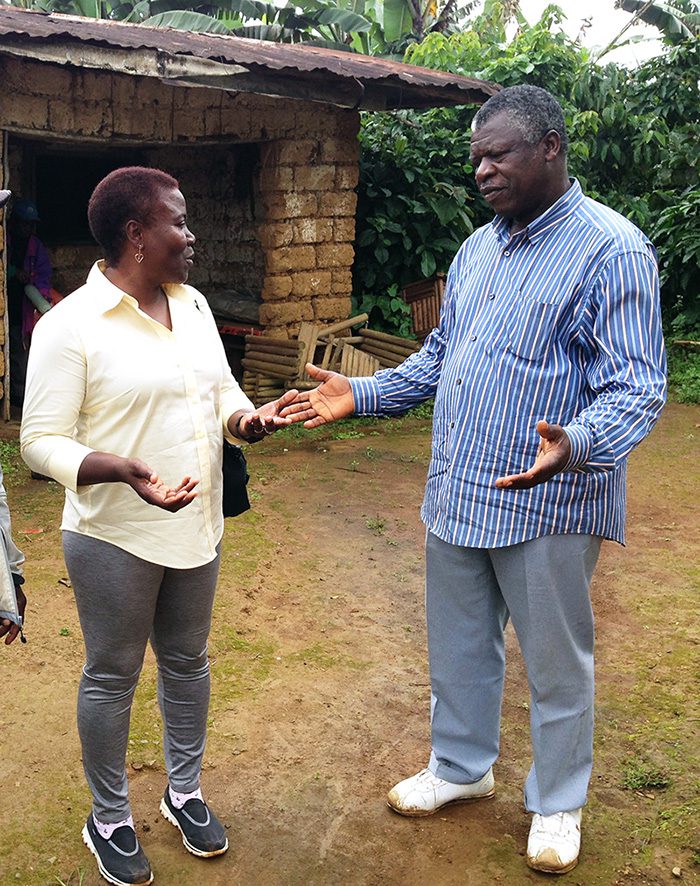 Opening Minds and Hearts
I planned to meet with them for a few minutes. That turned into three hours. I thought that a detailed discussion about our teaching method was necessary to make sure they understood. I am glad now that I spent all that time with them, because that discussion opened minds and hearts in a way I wasn't expecting.
Last Monday, March 27, 2017, I received a phone call from the Deputy Mayor, the same one who condemned us two months ago. Here's what he said to me: "I think we will call you magicians. The tutoring program "Ça Fait Du Bien / It Makes Good" is working very well and the learning progress and behavioral changes among the girls is at its all time high, at least 80% from 16% a few months ago. In the village, we are thrilled with all that Aumazo is doing. You are magicians."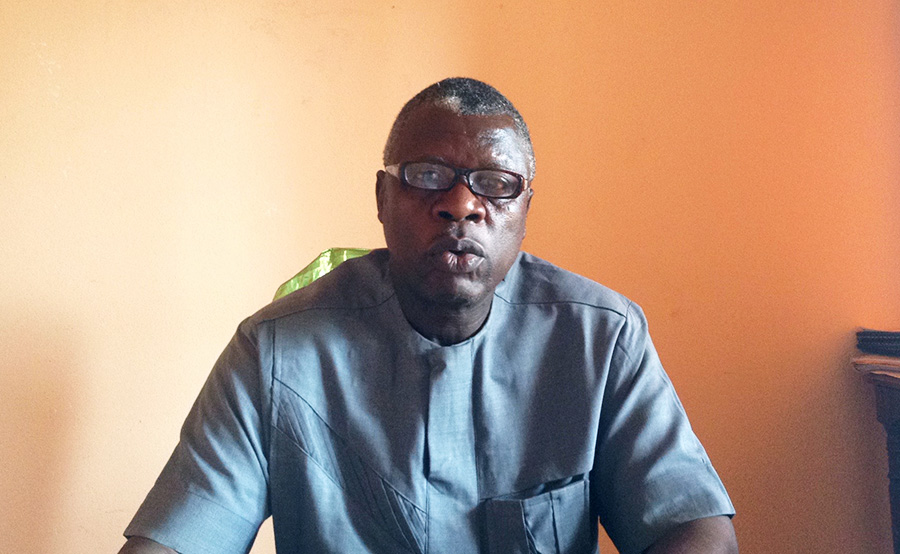 Pleasant Surprise
I understand the importance of the tutoring program and I know how dedicated our teacher-tutors are. However, I did not expect that we would turn this skeptic into a firm believer. Good things happen when competent and caring people join forces and work hard. That is the magic of AUMAZO, INC.
Your generosity really does make magic happen. Trust me on that one!
The "Little by Little" Matching Grant
Your donations are strengthening Aumazo little by little and changing lives along the way. They built the road. They made the tutoring program happen. They got me to Bankondji village in Cameroon. And because of all that, I could enlighten parents who still believed that corporal punishment had a place in education.
You will always be part of this magic that we created together. We continue to count on your generous donations to turn more skeptics into believers. Like this father said to me: "you are a magician." And this is also the magic of AUMAZO, INC.