GlobalGiving Campaigning For The Next Tutoring Program
Right now, donations to AUMAZO, INC are being matched 50% on GlobalGiving. Join us in making the Tutoring Program a bigger success for current and new students during the 2017 – 2018 academic year.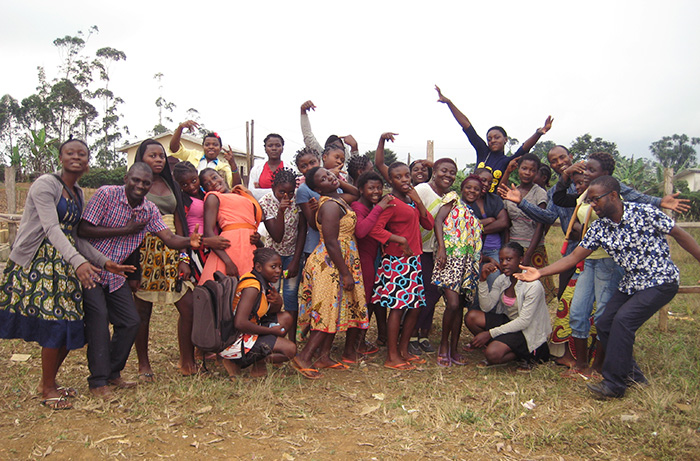 ​It is a great moment to celebrate.
Your Donation Produced Tangible Results
Take pride in your support to Aumazo when you make another donation because your gifts are producing tangible results. We developed a tutoring program called "Ça Fait Du Bien/It Makes Good". Its purpose is to improve girls' academic and personal development and help them pass the high school entrance exams. The program proved to be a major success this year.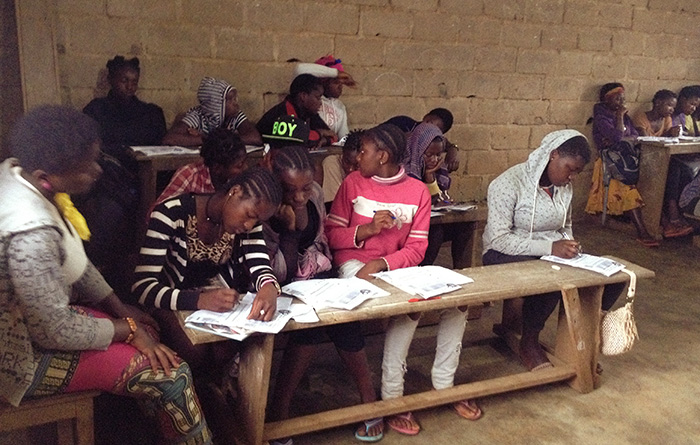 Learning is happening
Passing The High School Entrance Exam
The partial results are in. The pass rate of the high school entrance exam for general education is 35% out of which 83% came from our tutoring program. Last year only 23% of 8th grade girls passed the exam. Alida – one of the students who passed – told us that she was enjoying her vacation with a happier and lighter heart this year after succeeding in the exam.
Alida also wished a long life to Aumazo. "The Tutoring Program saved my future. It gave my sister and I hope. I think that girls that are still in the program and those who will join next year will benefit greatly if they take the program seriously. I did and now look at me!"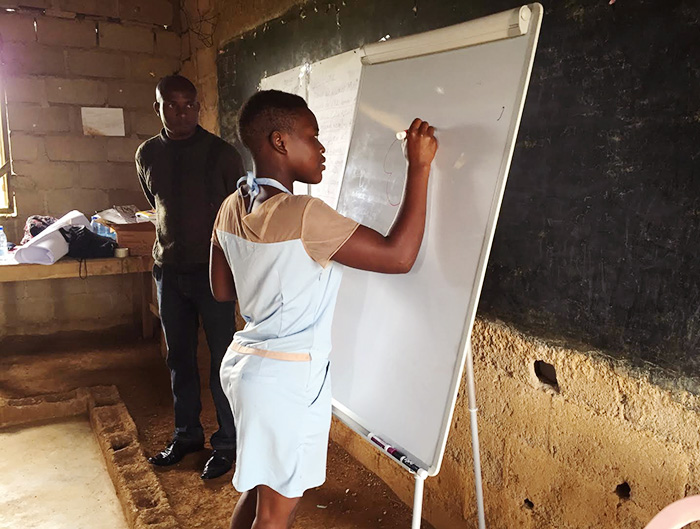 Alida willingness to succeed
Alida's Last Chance
Alida's participation in the program this past academic year would not have happened were it not for your generosity. She previously failed the high school entrance exams for two consecutive years and was beginning her third year in 8th grade when the program was developed. It was her last chance to prove herself or risk being expelled from the school. Her parents gave her a threatening ultimatum at the beginning of the school year: "Pass or withdraw." I personally reassured her when she shared her fear of failing again with me, telling her that Aumazo and Friends started the program precisely for girls like her.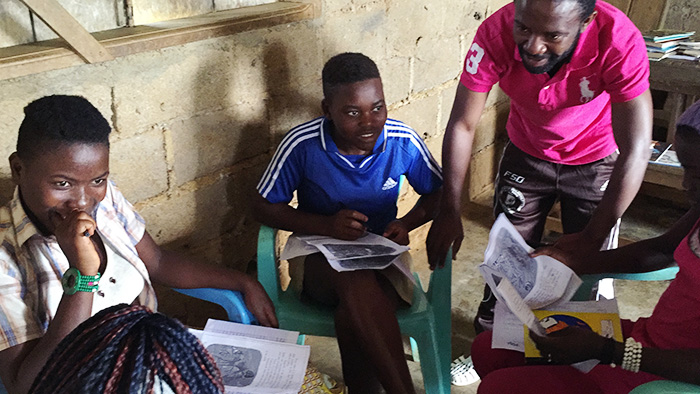 Alida in blue paying attention to the little details
Campaigning For The Next Tutoring Program
Her situation represents that of many girls who are still in the program and those who will join next year. Please think of them this Wednesday July 12th during the matching fundraising, starting at 9:00 am EDT to 11:59 pm EDT. GlobalGiving will be matching donations to Aumazo up to $1,000 at 50%. There is only $110,000 in matching funds up for grabs.
Your generous gift will continue to support the tutoring program "Ça Fait Du Bien / It Makes Good." and ensure a stable future for current and new girls who will participate in the program next year. Going from a 23% success rate to a 35% one is a whopper of an increase by about 12%! People in the entire village are cheerful and exuberant over these results.
Alida's Mother Shares Her Gratitude
Alida's parents were very pleased with the results of the tutoring program as well. "Please transmit my gratitude to everyone who supported and brought the program to our children in the village. The results are unprecedented because it also has a great effect on the boys in the village although they were not even participating. They too achieved greatly this year," Alida's mother said.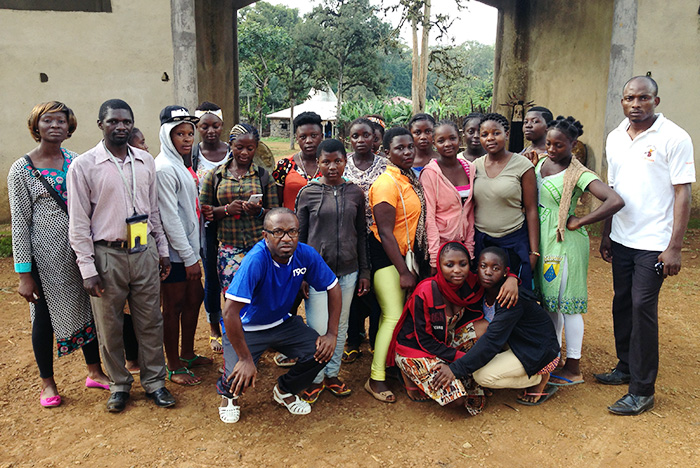 The class visiting with the new chief of the village
Sparking Hope Through Success
Your generosity has already sparked the dazzling fireworks of success in the skies of Bankondji village in Cameroon! Your donations are strengthening Aumazo and bringing hope along the way. Your donations helped Aumazo achieve major milestones in its work to stimulate girls' engagement in education.
Your continued support and your generous gifts during the 50% matching Bonus Day will bring better opportunities and lift more girls up as it did for Alida.
Mark your calendars for July 12th!