ZOMA & RM Sovich Architecture Win An AIA Baltimore Award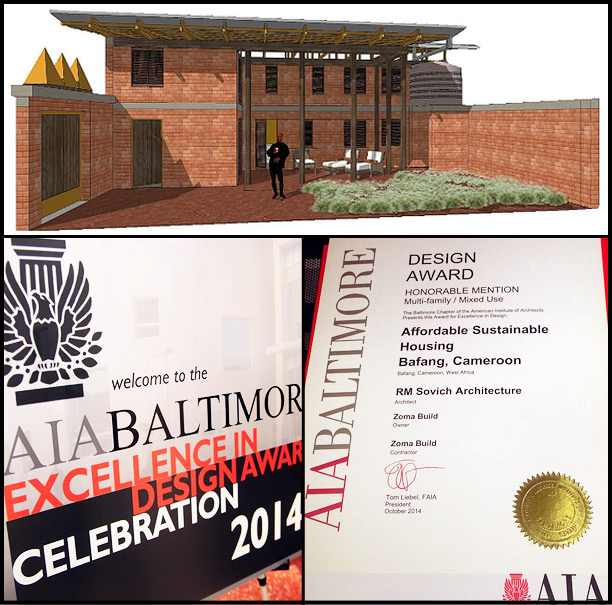 ZOMA, the Aumazo sister-company for Cameroonian building products and architecture services, and RM Sovich Architecture have been selected by the Cameroon government to design and build affordable, sustainable housing. The model will be completed in the spring of 2015. The government of Cameroon is contracting for affordable housing to meet its current need for 100,000 new dwellings.
The RMSA design includes various sustainable technologies, such as rain water harvesting, use of bio fuel, local materials, and ZOMA bricks. The interlocking blocks are soil-stabilized bricks, sun-cured, and require no firing or wood-burning.
The design was recognized with an award in the American Institute of Architects Baltimore Excellence in Desgin Program which the proud teams humbly received on October 10, 2014.
Source: RM Sovich Architecture