World Bank Holiday Party 2014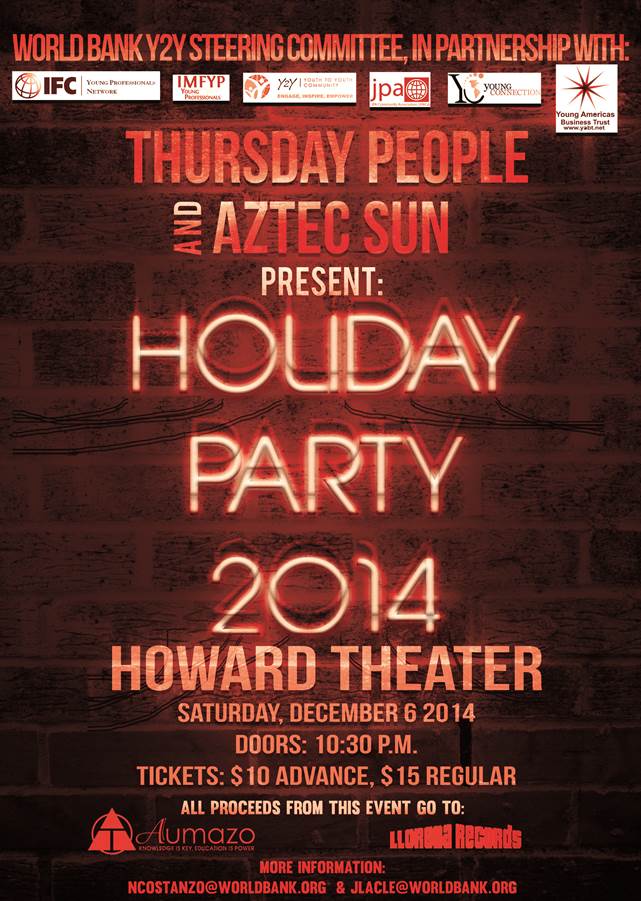 Be sure to attend this year's Holiday Party 2014, organized by the World Bank Y2Y Steering Committee.
There will be refreshments, merriment, and entertainment, including Thursday People and Aztec Sun, the rising stars in the DC indie Funk-Rock scene.
Part of the proceeds will be given to Aumazo, so please bring yourselves and your friends!
When: Saturday, December 6, 2014
Time: Doors open at 10:30pm
Where: Howard Theater
Tickets: $10 advanced, $15 at the door
Contacts: ncostanzo[at]worldbank.org or jlacle[at]worldbank.org