Change Is Really Happening!
This past March, I was so thrilled to walk down the road that your donations helped build in 2015. I witnessed first hand the magical transformation it brought to the Aumazo school project and the village as a whole. The trail that links the school site to the village has become a road. In addition, the access road to the school that disintegrated into a sea of mud during the long local rainy season and became impassable to all automobiles, trucks and people, is now gone. The "road to change" is really here.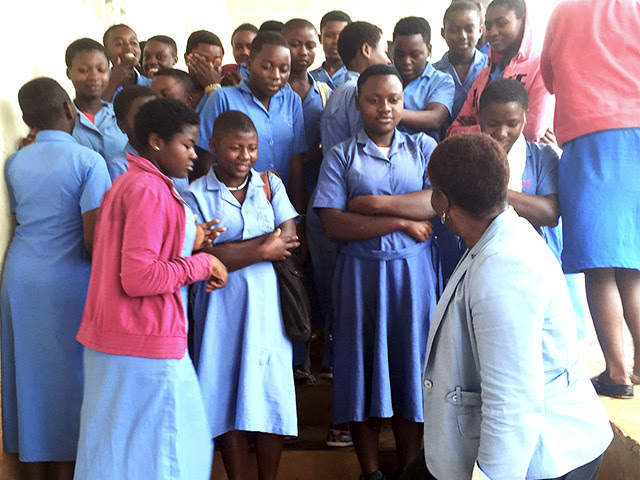 The Impact
The change resulted from the support you have given Aumazo for the last 11 years. It has affected how parents in Bankondji and the region view the project. No longer do they think that their girls will never attend the Aumazo School – they now hope and trust in Aumazo's ability to open the school doors to their girls and provide them with the future they have dreamed of for so long.
The positive impact that a small road improvement activity has had on theAumazo school project and the people of Bankondji is very impressive. It allows us to explore new opportunities and enhanced our creativity and innovation in ways that ultimately benefit Aumazo through new motivation and increased commitment to our program and its constituents.
We are capitalizing on this momentum and will launch the Tutoring Program this August 2016. During the gala last April, we raised $5,000 that is enabling us to start this necessary prerequisite program. Many 7 th and 8 th graders in rural communities cannot understand grade-level texts in reading comprehension, math and other subjects. Therefore, they cannot pass the complex high school entrance exam required to enroll in Cameroonian high schools.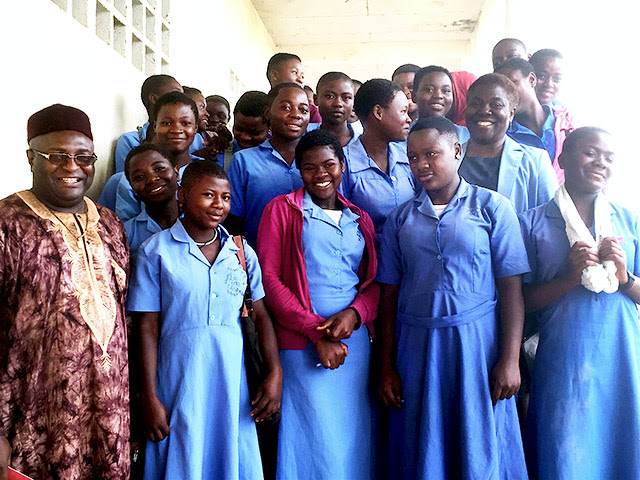 Tutoring Program Goals
The success of the Aumazo school to reach its potential will depend greatly how these students thrive in school. We plan to tutor 80 girls up to grade-level in their classroom setting by using the Peer-to Peer Tutoring Method. An expert educator is traveling with me to Cameroon in August to train local teachers we've already hired. During the tutoring sessions, the trained teachers will provide expertise, experience and encouragement to help the girls improve their learning skills.
We are confident that positive changes will happen by improving the girls' ability to comprehend texts in reading comprehension, math and other subjects, positive changes will happen. The girls will stay engaged and achieve success rapidly. Therefore, we could anticipate at least an 80% success rate in the high school entrance exam as opposed to the current 17 percent among rural girls.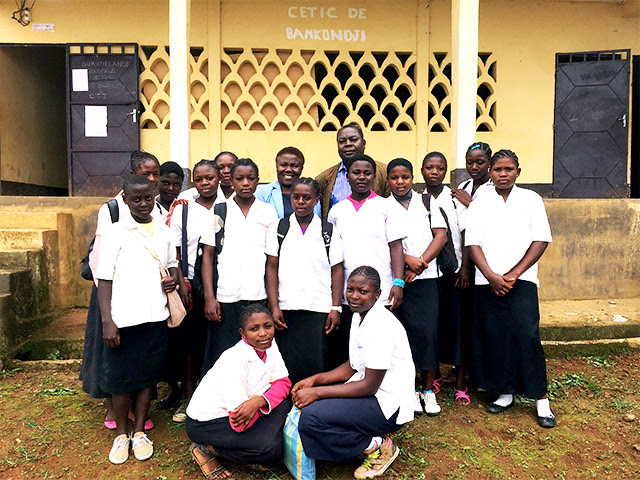 How You Can Make It Happen Now
We still cannot do this alone. Help us bring the Tutoring Program to 80 girls in Bankondji during August 2016 and throughout the school year 2016-2017, and thus change the course of their educational lives. To achieve this new annual goal, Aumazo needs to raise an additional $30,000 starting with $10,000 during the upcoming GlobalGiving Bonus Day.
On June 15th beginning at 9:00 am EDT, GlobalGiving will be holding the GG Rewards Bonus Day with $110,000 available in matching funds. Our project will receive 50% match based on our Superstar status.
Please give to our project any time between 9am and 11:59pm EDT.
The "road" was a change we could afford. Together again, we can make the Tutoring Program happen. Aumazo is climbing up the achiever ladder because of its partnership with you.
We thank you for all that you do to lead us to success.
Sincerely,
– Jacqueline Audigé and the Board.