GlobalGiving's 2014 Year-End Campaign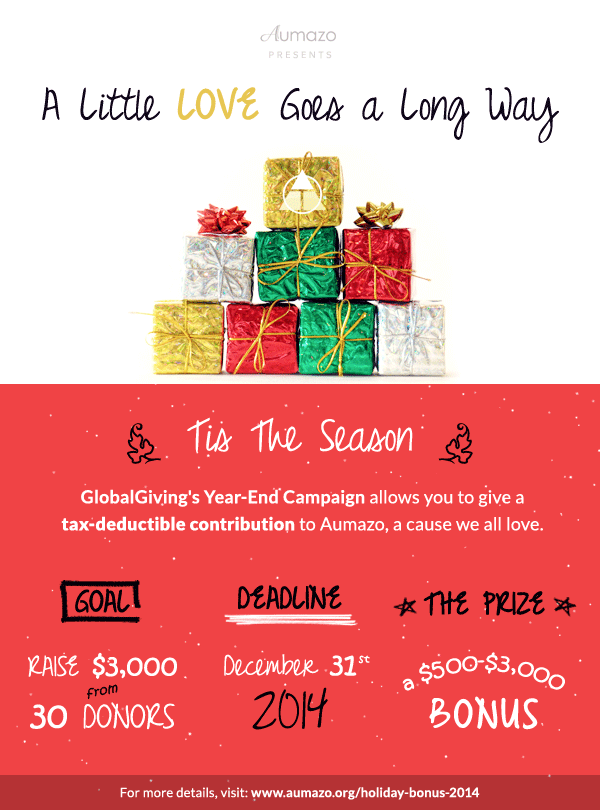 A Little Love Goes A Long Way
This holiday season, GlobalGiving's Year-End Campaign allows you again to give a tax-deductible contribution to Aumazo. the cause we all love.
How We Can Win
From now through December 31st, we must raise at least $3,000 from 30 donors in order to qualify for a Bonus award, ranging from $500 to $3,000.
Share The Love This Season
"Bonus awards will be given to organizations that have met the designated thresholds and raised the most funds respectively." We can't do it without you. Donate now and change the lives of many real, whole-hearted, bright young girls with even brighter futures, thanks in part to you.