UPDATE: We have been given an extension to match the grant before April 30th! Thank you.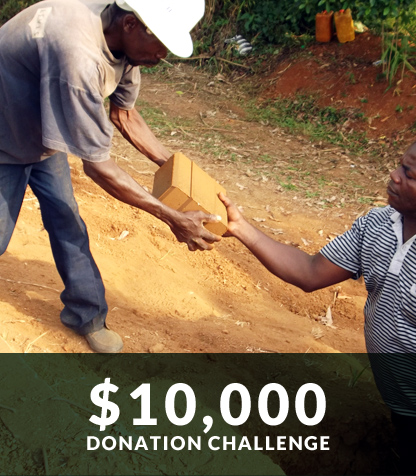 Hey there,
An Anonymous Donor decided to give $10,000 to AUMAZO, INC. this year. How wonderful is that? However, there is a twist. Instead of depositing the money directly into AUMAZO, INC. bank account, the person asked us to match it. Here's the full story in her own words:
"Hello everyone,
I am donating this $10,000 to AUMAZO, INC. by April 12, 2012; however, I'm asking the CEO and the Board of directors of AUMAZO, to match it before I release the funds to the organization.
I chose AUMAZO, INC. because it is a cause that is near and dear to my family and me!
Please consider raising the matching funds, and together we can help bring education to girls in Cameroon.
Thank you and much love,
Anonymous Donor"
Please help us spread the word and build a movement to match this grant!! You can start by making a donation if you can. We're lucky to have friends that care enough to give this much to AUMAZO, INC.
If you can't give now, we'd really appreciate it if you'd share this challenge with others.
Thank you!
– Team Aumazo