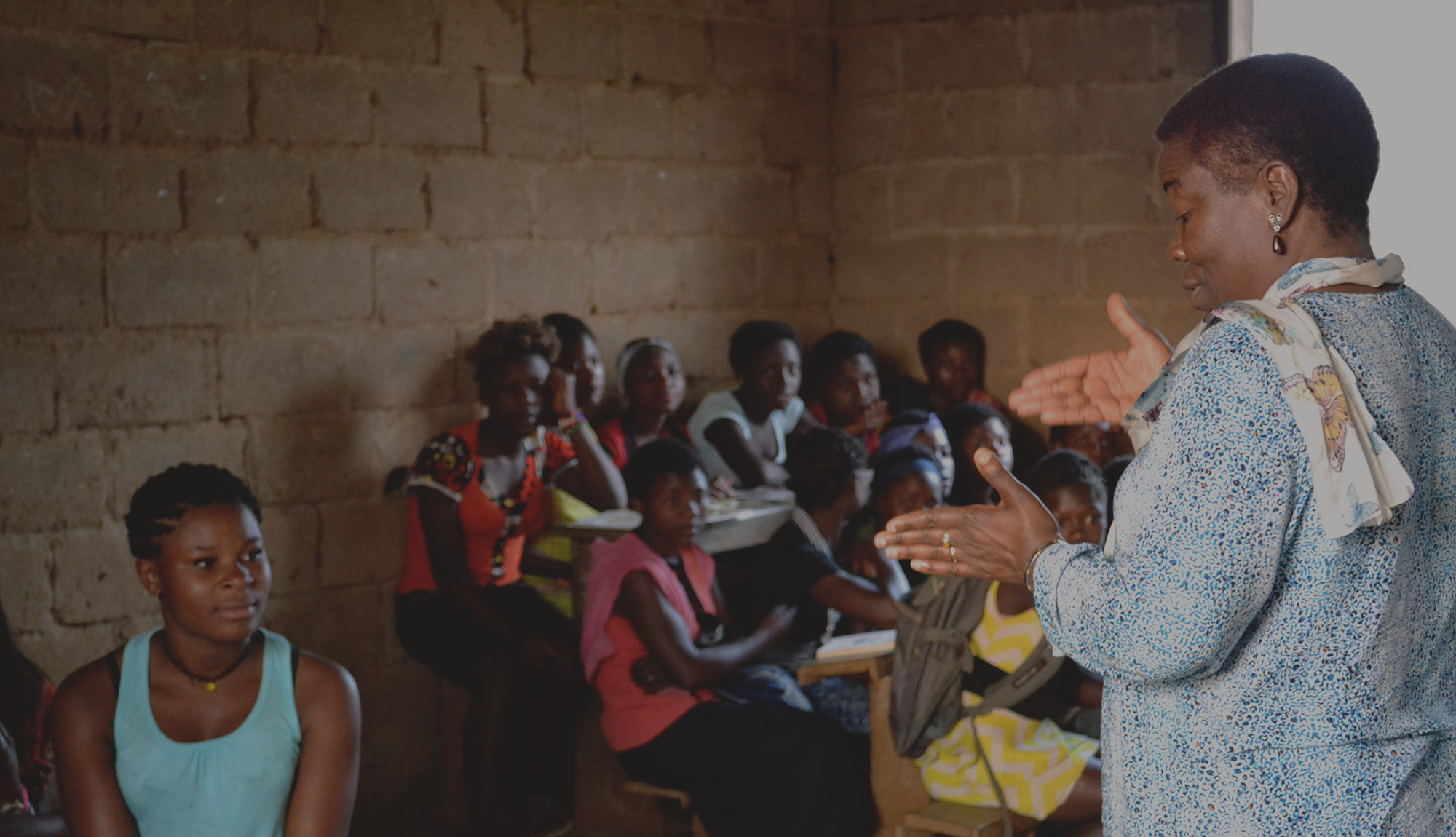 The Issues
The secondary education rate for girls in rural Cameroon is just 17%. A host of factors lead rural girls to leave school before entering or finishing high school.
Overcoming Daily Obstacles
Case Study
Consider the challenges faced by 17-year-old Jiako. Jiako lives in the village of Bankondji, where she participates in Aumazo's Ça Fait Du Bien/It Makes Good tutoring program. Only, recently, she had not really been participating. Instead, she appeared confused, demoralized, and unable to focus on her work.
It turns out, Jiako was being ridiculed by her classmates, beaten at home, and shamed by her family. The reason? Jiako had stolen her brother's tuition money, $10. She needed that money to buy school shoes, so she wouldn't be expelled from middle school. She needed that money to buy sanitary pads that her grandmother couldn't afford for her. And she needed that money to pay her high school exam application fee. Jiako had worked out a plan for repaying the $10, but no one gave her the chance to explain.
Jiako might have let any of these obstacles keep her out of school, as many girls do. But Aumazo leaders were there to help – to listen, to boost her confidence, to support her studies, and to help restore the trust of her family. Today Jiako is doing well, at both school and home, thanks to her involvement in Aumazo's tutoring program, the renewed respect of her classmates, and the relationship she's rebuilt with her family.
While Jiako's experience is unique, her challenges are not uncommon. A number of factors threaten girls' continued education in Cameroon. Here are just a few.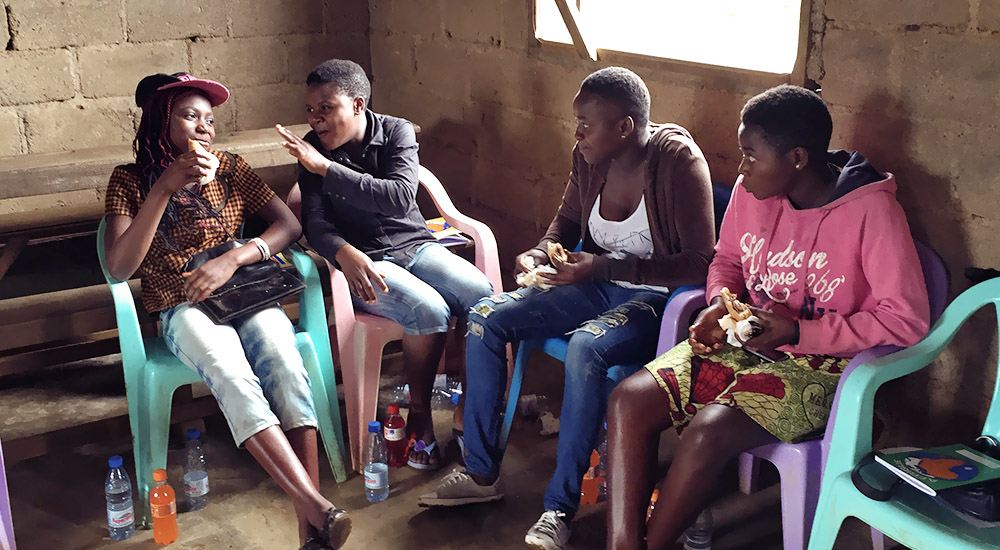 Facilities
Schools often lack adequate – if any – sanitation facilities. For young women who've reached puberty, this lack of bathrooms is a significant obstacle, leading to high rates of absence, repeats, and dropouts. Girls who do make it to secondary school in Cameroon typically have much lower passing rates on exams than boys, due to regular gaps in attendance. Although this situation isn't exclusive to rural schools, it is more impactful on the girls of these communities, especially when combined with the other obstacles. Aumazo's focus is on providing solutions for rural communities, ultimately benefiting the overall society.
Aumazo understands that meeting girls' educational needs also means meeting their physical and emotional needs. Our boarding school will feature modern sanitation facilities, in addition to well-equipped classrooms, a gymnasium, a library/study and computer room and more. Access to quality infrastructure and quality education in an environment designed to meet their needs will help young women feel welcome and secure, reducing drop-out rates while improving self esteem.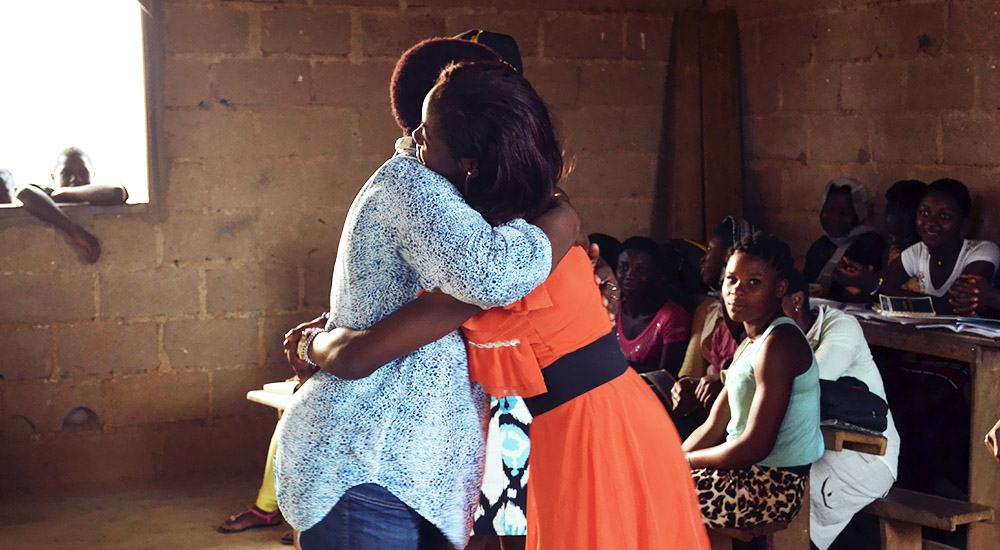 Safety
Today most high schools in Cameroon are located in towns and lack boarding facilities, requiring girls from rural areas to move – often on their own – to urban centers, where too often they become targets of preventable abuses.
By building a community-based boarding high school with toilets in the western Cameroonian village of Bankondji, Aumazo will help local girls to stay in school by providing a safe, nurturing learning environment that's integral to the local community and its economic and social development.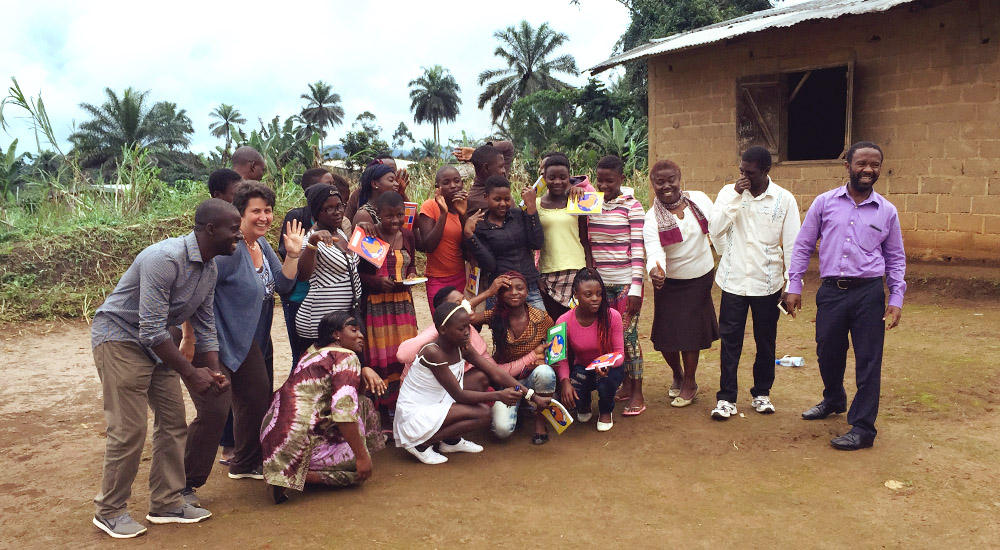 Academic Preparedness
Many seventh and eighth graders in rural communities cannot understand grade-level work in reading, math, and other subjects, jeopardizing their chances of getting into high school. Without intensive academic support, these students cannot pass Cameroon's complex high school entrance exams.
Aumazo is working with seventh and eighth grade girls in Bankondji to vastly improve the entrance exam pass rate for girls in the village, which currently stands at just 23%. Thanks to donor support, we launched our Ça Fait Du Bien/It Makes Good tutoring program in August 2016, designed to support each student's unique needs and learning style. Nearly three dozen young women currently participate in the after-school program, improving their understanding of core subjects and gaining confidence.
Cost
Schooling is compulsory in Cameroon, but education is not free. With half of Cameroonians living on less than two dollars a day, according to the World Bank, few families can afford school tuitions and fees. The financial picture is even bleaker in rural areas, where most people lack income sources altogether. Families with limited resources tend to use what tuition money they have toward the education of sons before daughters.
Recognizing that a high school education should be a right for young women, not a luxury, Aumazo provides tuition free educational support and schooling to girls of rural Cameroon. Our flagship boarding school, under construction in the village of Bankondji, will provide tuition-free high school education for up to 150 girls each year. While we raise funds to complete construction of the school, Aumazo is hard at work tutoring girls of the village, helping to bring their skills up to grade level and prepare them for mandatory high school entrance exams.